Other Products to Compliment
Backdrops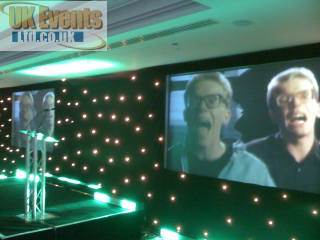 Starcloth Backdrops
If you are looking to creating a pleasant backdrop for a band or disco, why not consider a starcloth backdrop to really add a touch of class to your event. The starcloth backdrop comes in 6m x 3m lengths and is available in black or white.
Colour Changing Tables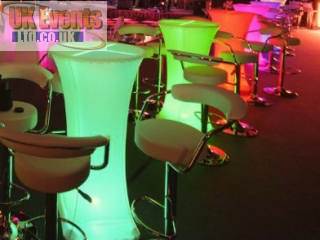 Poseur Tables
Book some LED poseur tables to add vibrant colour to your function room. The LED colour changing poseur tables are wireless allowing you to place them anywhere you like.
Colour Changing Cube Tables/Seats
LED Cubes
Our range of LED cubes can be used as seats or small tables. These too are wireless and can be set to any colour you desire
Outdoor Dance Floors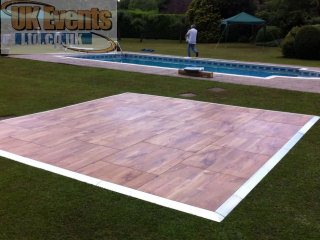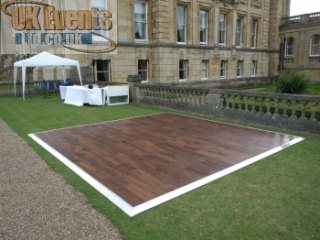 Outdoor Dance Floors.

We are proud to be one of the UK's leading outdoor dance floor suppliers.
If you're planning an outdoor event which will involve some form of dancing, you may consider hiring an outside dance floor. Our outdoor dance floor can be laid straight on to grass for an instant dance area.
Please note that there are some areas we can't lay our floor on top of. Gravel and un-even ground will cause the dance floor to move and potentially come apart.
We recommend that the dance floor is laid on top of even grass or a solid service. Our installation team will ensure that the dance floor is safe before leaving site.